Waterproof power connectors are widely used leading to a large number of brands and types on the market, but the sealing performance is excellent, safe and reliable quality of waterproof connectors are few and far between. Choose the connector – WEICHAT. Waterproof power connectors can be applied to various fields such as: coastal, along the river, along the lake or in the underwater engineering, mining engineering, underground engineering, snow engineering, garden engineering, food industry, beverage industry, brewing industry, wine industry, breeding industry, shipbuilding industry, construction industry, petroleum industry, chemical industry, modern agriculture, water supply and drainage projects, municipal engineering, LED high-power street lights, etc. are required to use waterproof connectors.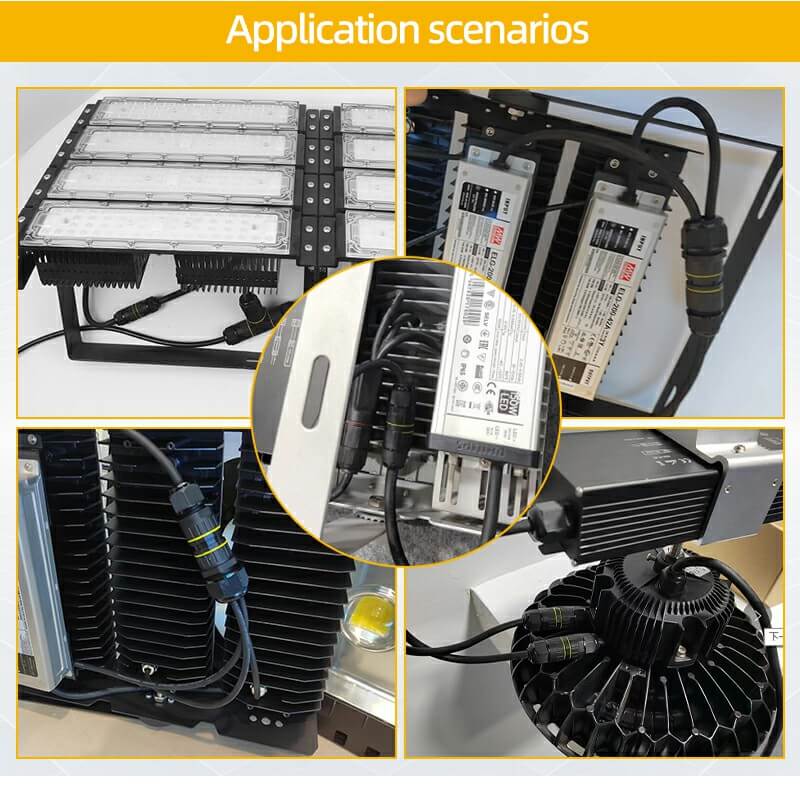 Weichat waterproof power connectors are mainly used for the power connection of outdoor lights such as garden lights, ground lights, park lights etc.
The landscape lighting is one of the most important infrastructures for the image of a modern city. How to ensure a more reliable and safer operation in a complex and changeable natural environment is the most critical requirement for landscape lights. WEICHAT's Quick Install waterproof power connectors, with its high corrosion resistance, high water resistance, sturdiness, durability, lightness and flexibility, are becoming an important choice for connection solutions for urban landscape lighting projects.
The main features of Quick Install Series Waterproof Power Connectors in the application of urban landscape lights are as follows:
1. Waterproof power connectors terminal is made of nickel-plated brass, which effectively improves conductivity and corrosion resistance, and has a longer service life, which greatly reduces the cost of after-sales.
2. With high waterproof performance,weichat waterproof power connectors is equipped with IP68 waterproof grade as standard.
3. Weichat waterproof power connectors shell and other parts are made of nylon PA66 material approved by UL. Compared with many shells molded with PA6 on the market, PA66 is stronger in corrosion resistance, UV resistance, and compressive strength.
4. Weichat waterproof power connectors has excellent power conduction capabilities can ensure the efficient conduction of power and signals, and the temperature rise value meets the requirements of the national standard, making it safer to use.
As a manufacturer of industrial waterproof power connectors loved by customers all over the world, WEICHAT has excellent product quality and consistently high product performance, which is a solid guarantee for the power connection and signal connection of landscape lights. In the future, WEICHAT will continue to assist the application and promotion of urban landscape lights with high-quality products and leading technical strength.