E-Weichat is a Leading Manufacturer and Supplier of IP68 Waterproof Connectors.
The co-molding gasket guarantees fail-safe installations. The connection hinge between the top and the bottom obtained directly from the molding of the product simplifies the installation activities. Cable glands with milled claws built in the box allow the installation of small-section cables.
Protected and compact for maximum versatility Junction boxes approved up to IP68 guarantee water and dust-proof connections without the use of resin or gel. The boxes are re-accessible thanks to their compact dimensions, they are particularly suitable for connections in small spaces or containing electronic and electromechanical components.
Shenzhen WeiChat Technology Co., Ltd.
Founded in 2006, Shenzhen WeiChat Technology Co., Ltd. is a manufacturer specializing in the research and development, production, sales and service of waterproof connector accessories such as IP68 waterproof connectors, cable joints, push-wire connectors, and terminal blocks.
Somebody to answer your call 24/7
Make calls to communicate efficiently.
E-Weichat Waterproof Junction Box
As your reliable supplier of Waterproof Junction Boxes, E-Weichat is dedicated to delivering top-quality products and comprehensive engineering support. Our Waterproof Junction Boxes have undergone rigorous certification processes and adhere to international standards, guaranteeing exceptional quality and reliability. With a diverse range of specifications available, we can meet your specific application requirements. Whether you need a small or large junction box, we have you covered. Furthermore, our Waterproof Junction Boxes feature innovative design patents, offering you unique aesthetic options to enhance the visual appeal of your equipment. Choose E-Weichat for Waterproof Junction Boxes that combine functionality, durability, and aesthetic appeal, providing reliable protection and electrical connections for your projects.



AUTHORITATIVE CERTIFICATION


Get Samples for Free, Consult for More Product Details.
E-Weichat Waterproof Junction Box Product Features
E-Weichat's Waterproof Junction Boxes provide excellent IP68 waterproof protection for electrical connections in various applications. They are designed to withstand extreme outdoor weather conditions, humid industrial environments, and even underwater installations, ensuring reliable and durable connections. Our Junction Boxes are not only waterproof but also resistant to dust, particles, and harsh weather, guaranteeing the longevity and reliability of your connections. With their high-temperature resistance and fire resistance, they maintain stable performance even in demanding environments. Trust E-Weichat's Waterproof Junction Boxes to safeguard your electrical connections and ensure reliable operation.
fireproof & High temperature resistant
dust-proof & weather resistance
The production process of E-Weichat Waterproof Junction Boxes includes the design stage, material selection, injection molding, metal processing, assembly and welding, testing and quality control, and continuous improvement. We meticulously design our Waterproof Junction Boxes using high-quality materials to ensure exceptional performance and durability that meet customer requirements. Our commitment to strict quality control and continuous improvement guarantees the delivery of top-notch Waterproof Junction Boxes that provide reliable protection for your electrical connections.
No matter what style of waterproof Connector and Waterproof Junction Box you want, based on our extensive experience, we can manufacture it. In particular,We have a design and R&D team of 20 people.E-weichat has built a great design and R&D team to make your ideas a reality. Continuous innovation and a rigorous design engineering development process keep every step in order. An international supply of cutting-edge materials ensures the quality of each product. Giving your products more added value makes our mission lasting.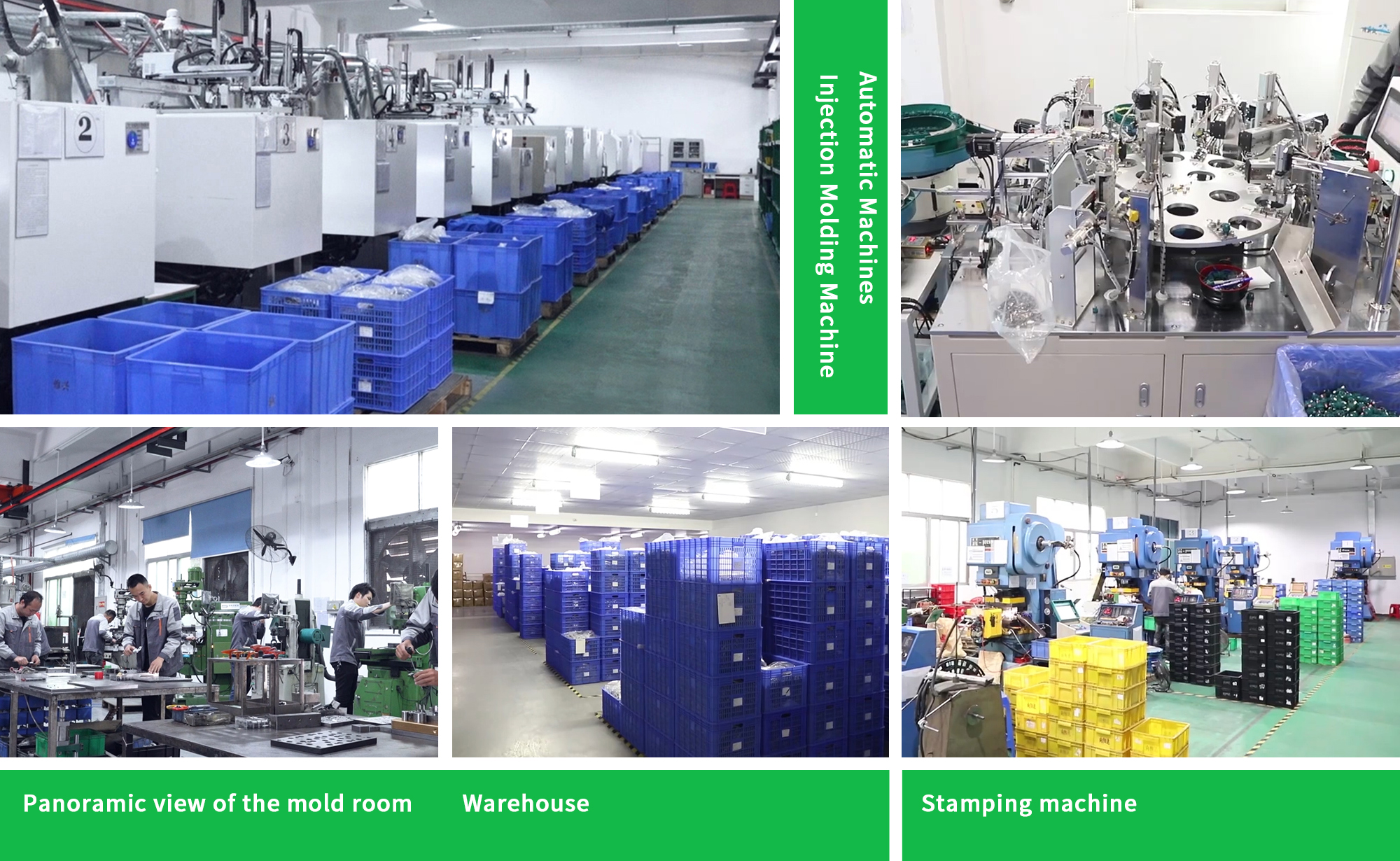 Suitable for various application scenarios
E-Weichat's Waterproof Junction Boxes are widely used in various industries and sectors, serving as essential components for electrical connections and control. These junction boxes provide a reliable and stable power supply, ensuring efficient signal transmission in applications such as industrial automation, building automation, transportation, instrumentation, energy, and lighting. Designed to meet diverse application requirements, our Waterproof Junction Boxes facilitate the smooth operation and optimal performance of equipment and systems. By choosing E-Weichat's Waterproof Junction Boxes, you can expect high-quality products that offer dependable electrical connections, providing comprehensive support for your projects and business needs.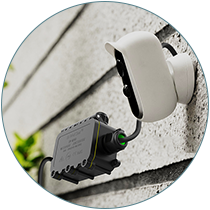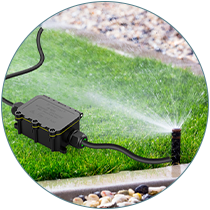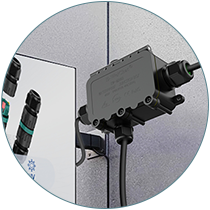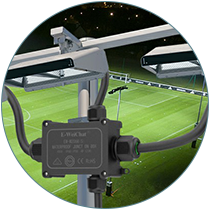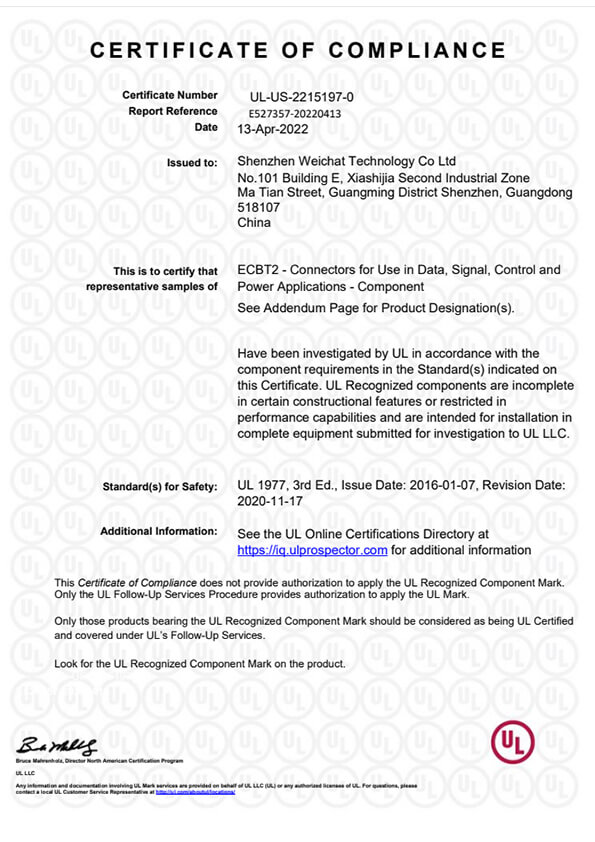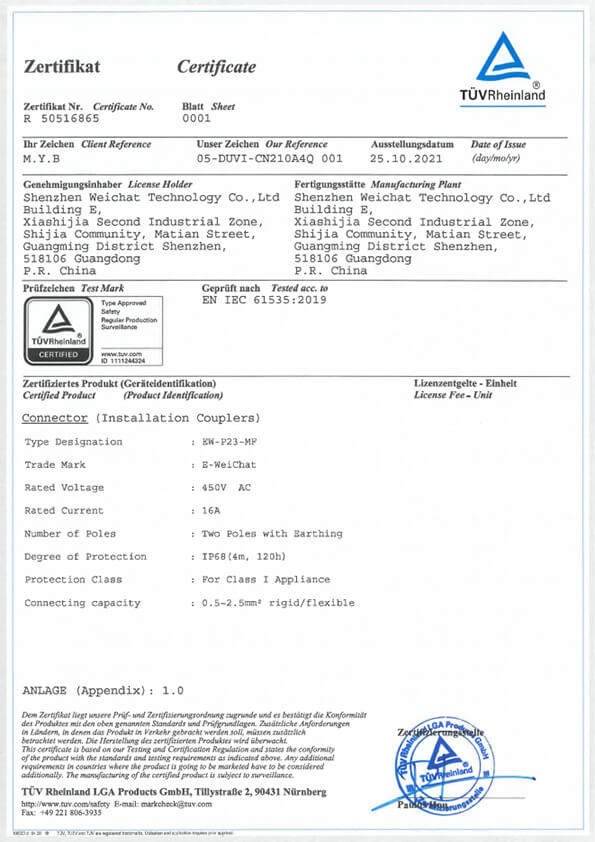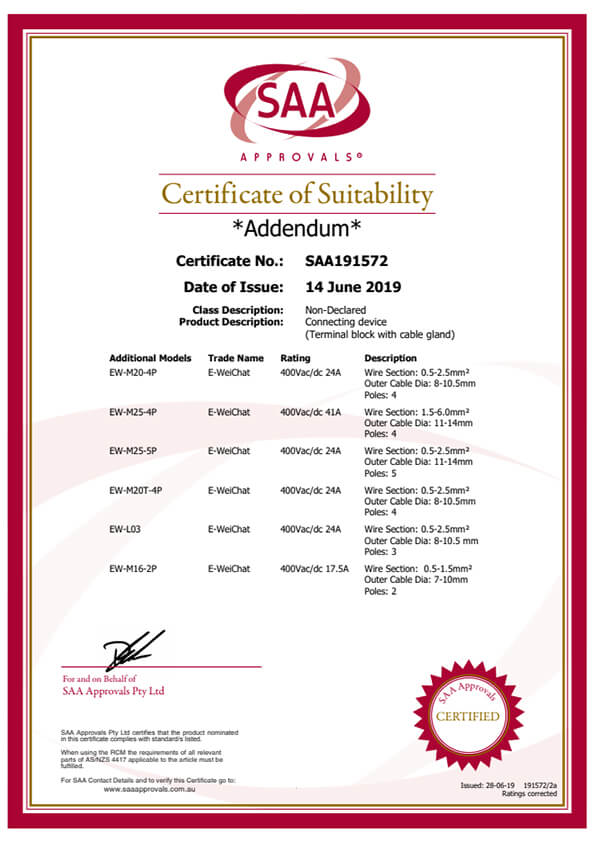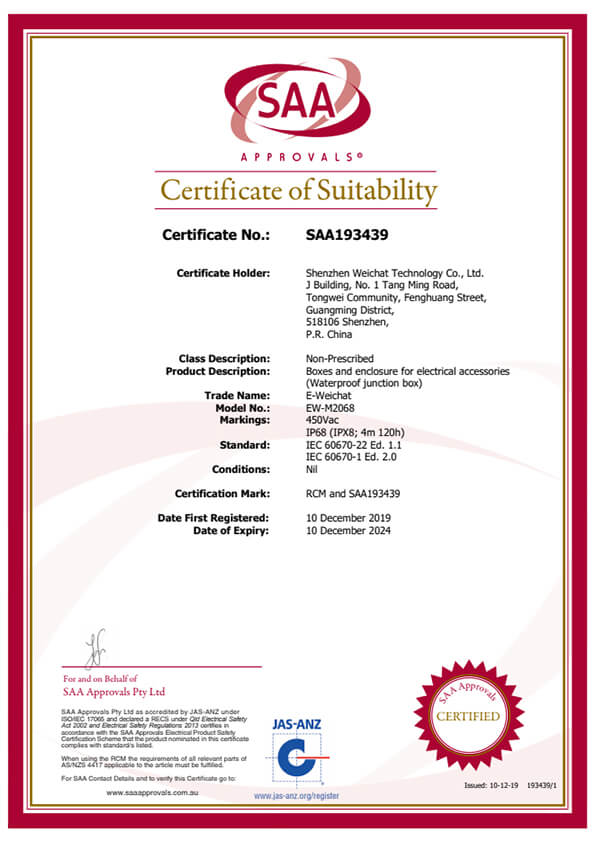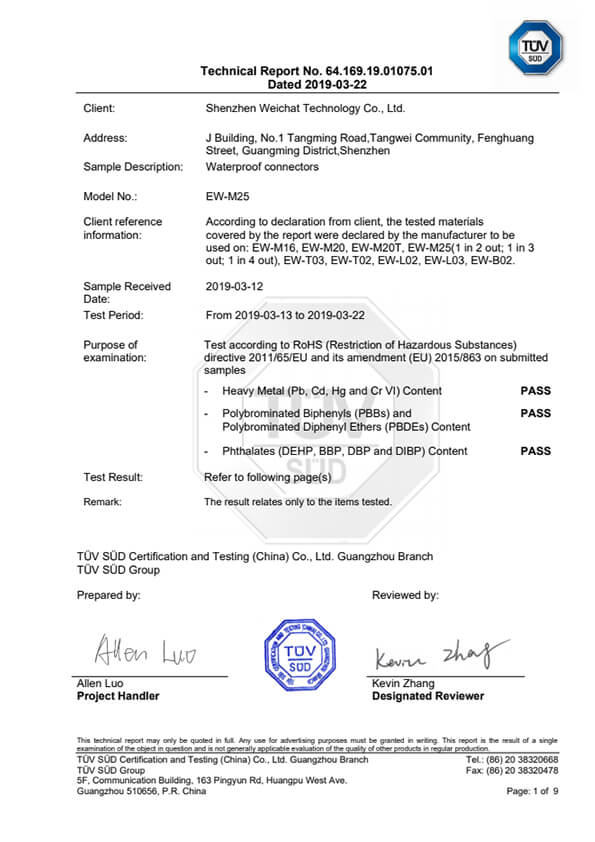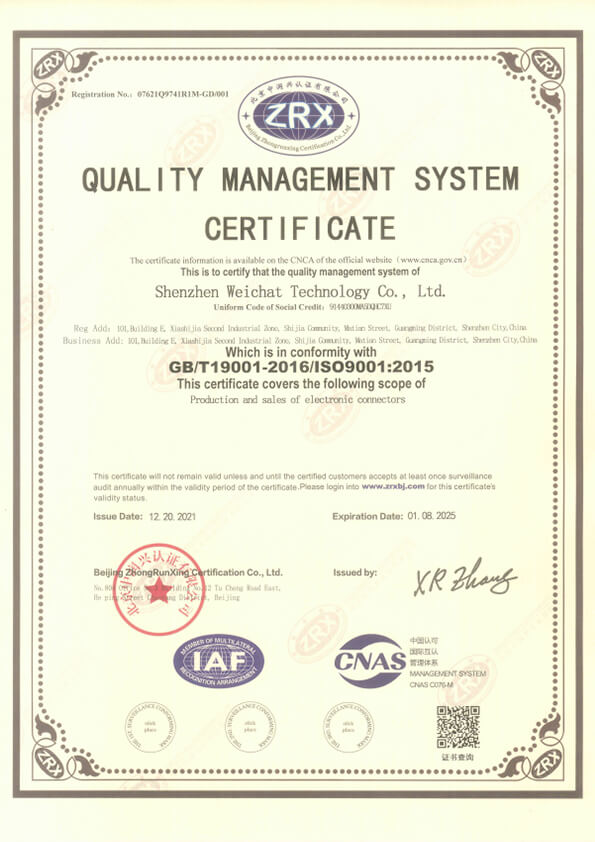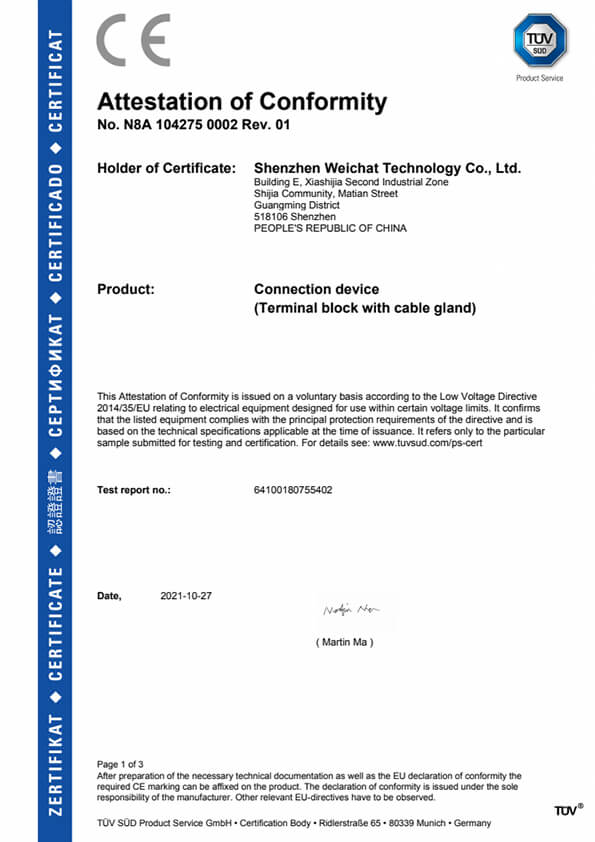 Engaged in connectors deeply

Participate in exhibitions all over the world
Bring our products to the world
E-Weichat's waterproof connectors, which are highly regarded, actively participate in exhibitions worldwide. These exhibitions provide E-Weichat with opportunities to showcase its exceptional products, innovative technologies, and solutions for waterproof connectors on a global scale. The exhibition activities serve as a platform for E-Weichat to demonstrate its strength, enhance brand visibility, and discover business cooperation opportunities, thereby solidifying its leading position in the field of waterproof connectors.
Hong Kong Lighting Fair
April 2023,E-Weichat
Poland Warsaw Exhibition
March 2023,E-Weichat
Egypt Lighting Fair
May 2023,E-Weichat
Guangzhou International Lighting Exhibition
June 2023,E-Weichat
E-Weichat Waterproof Junction Box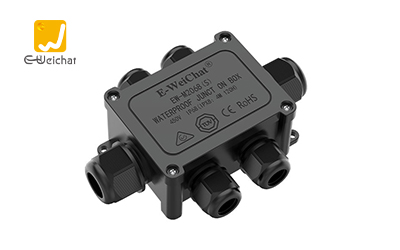 External Size : 135*96*42mm
Number of Poles : 6 Way
Raw Materials : PA66 Plastic/ brass
Operating Current : 40A
Operating Voltage : 450V
Operating temperature range : -40℃-105℃
read more
Frequently Asked Questions
How To Choose The Right Product?
In order to check and suggest the right product for you, the following information needs to be collected
– Number of contacts/pins
– Operating current and voltage per pin
– Cable outside diameter
– Other requirements
You can also send us a message and our team will assist you in finding the best fit for your application.
How To Order Samples?
ensure that the selected product is suitable for your application, it is best to test a sample before purchasing in bulk. Since most of our products do not have minimum order quantities, samples can be purchased in any quantity. Some product lines have free sample options, please contact our sales team for more information.
I Am A New Customer , How Do I Place Orders?
You can send us your first order via email. We will then create a E-WEICHAT customer systerm for you and store all conditions, as well as payment and delivery terms, stated in advance there.
What standards do your products meet?
Our connectors are controlled according to TUV EN60998 / EN62444 and RoHS certified. cUL and SAA certifications are available for some series as well.
As an ISO 9001 certified factory, we have a team of experienced R&D professionals, a fully equipped in-house lab. We guarantee a fast and comprehensive support and offer you short design-in processes.
For more details, please contact us.
If you have specific request for some certain certificates, we are willing to check the possibility as well.
What Is The Lead Time For Products?
Regular lead time:
– formal order: 5-7 days
– sample order: 1-3 days
It might also be shortened based on our stock status, or extended during special holiday seasons.
We will always try to deliver as fast as we can.
Tips: Chinese New Year is a very special holiday in China, which may lead up to 1 months unusual production, the lead time will be longer than usual during this time of the year. We recommend you to place the orders or make purchase plans in advance, so to avoid the possible delay.
"This was my first time buying a product overseas, I couldn't find the quantity I needed anywhere in the USA so I looked for other avenues. I put a quote on the Alibaba website and Sunny responded very quickly and I could understand everything he was telling. I place a big order and asked when would they be here and he reassured me they would be here in 2.5 weeks. He kept his word and we just received the product as it's everything we needed to finish the job. Highly Recommend this company and their product! The product came from China to Florida in 2.5 weeks with no other fees besides what I paid him."
– Joey P.
"It was a large and expensive order, so I was stress with transportation. Hilary follow up many time to track my shipment and my order arrived without any problem."
– Daniel Poissant
"from start to finish great service . product came in good time as described . only thing I think would make it better is if the marking were more visible . I simple used a continuity meter and all worked fine."
– Christoph Frei
CALL US
(+86) 13428934913
ADDRESS
China,Guangdong,Shenzhen,Building E, Xiashijia Second Industrial Zone (Lihao Aoda Science Park), Ma Tian Street, Guangming New District