Leading Manufacturer and Supplier of IP68 Waterproof Connectors
E-Weichat, a brand professional manufacturer integrating R&D, production and sales of IP68 waterproof connectors.
Need help to find your product?
Try filtering by the following categories.
IP68 waterproof connector solution
The IP68 waterproof connectors produced by E-Weichat possess outstanding waterproof performance, ensuring reliable protection for electrical connections in various application scenarios. Whether in extreme weather conditions in outdoor environments, humid industrial environments, or underwater devices, E-Weichat connectors provide reliable waterproof protection, ensuring the durability and reliability of electrical connections.
As a tool-less lever connector, E-Weichat screwless series splice connectors allow easy, fast, and safe connection of solid, stranded, and thin wire conductors from 0.5 to 2.5 mm² with a current of 16 A and a voltage of 450 V for up to 5 core wires.
Fast and efficient cable connection: no cable preparation is required, saving time and effort compared to standard connection methods. Screws penetrate conductors to ensure proper electrical contact.
The connection between the wire and the conductive part of the connector is soldered, which is the most secure connection among the three locking methods of thread locking and quick connection.
Suitable for various application scenarios
The wide applicability of IP68 waterproof connectors makes them the preferred choice in many industries, including solar equipment, lighting devices, communication equipment, marine electronics, transportation tracks, and more. Whether in harsh environmental conditions or demanding scenarios that require high waterproof performance, the waterproof connectors produced by E-Weichat deliver excellent performance and reliability, providing durable solutions for various application scenarios.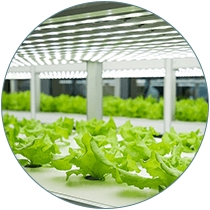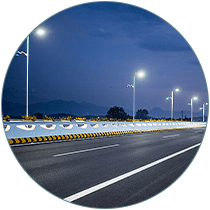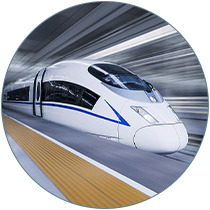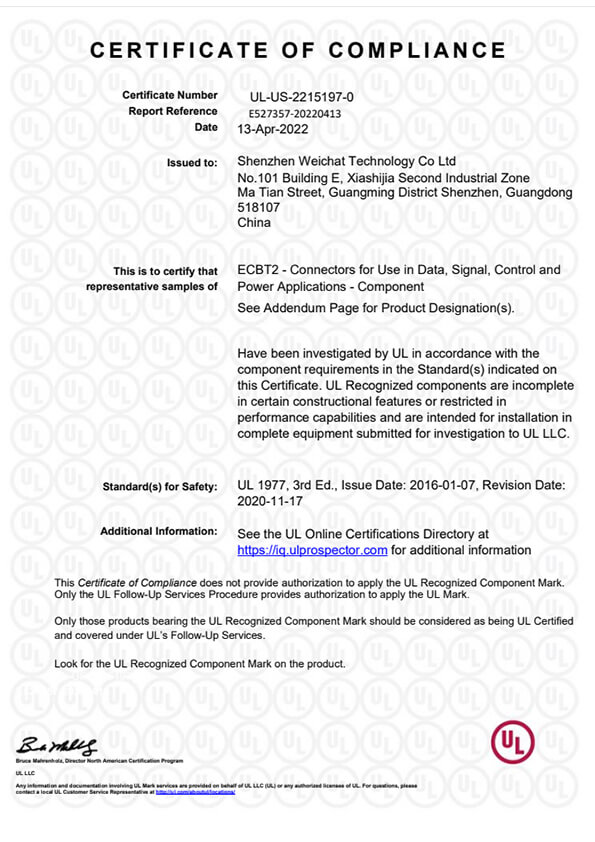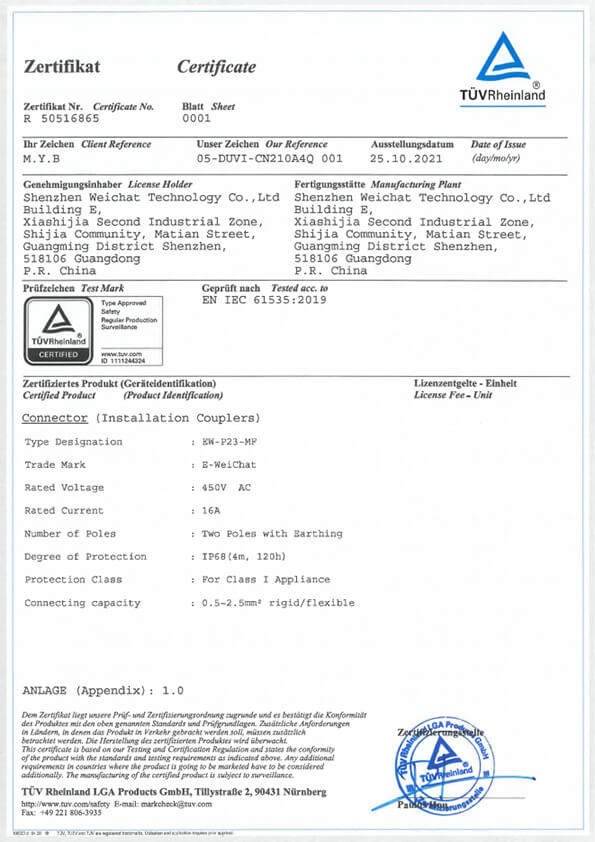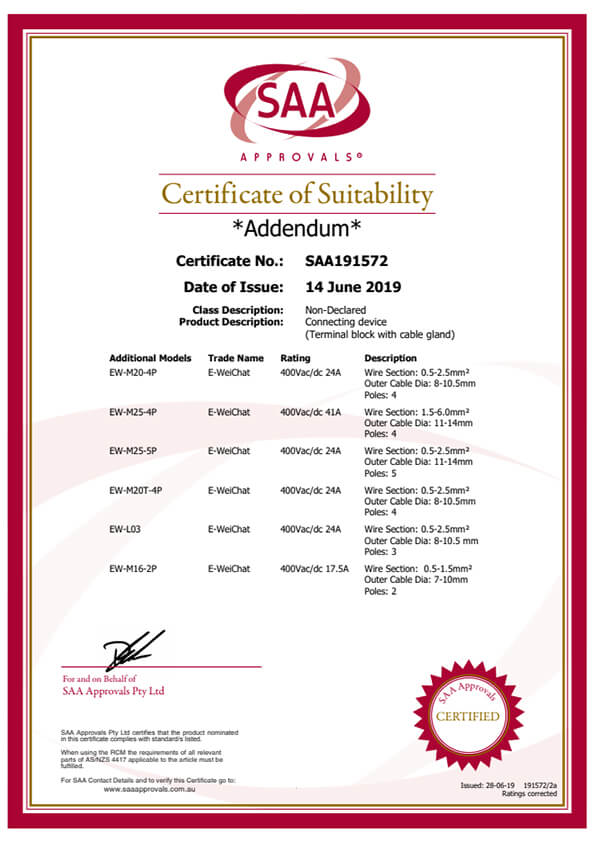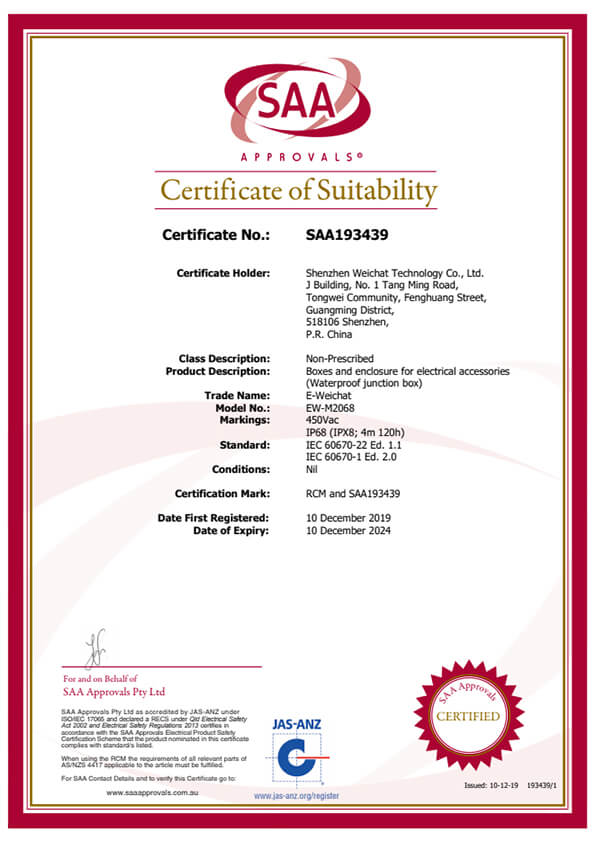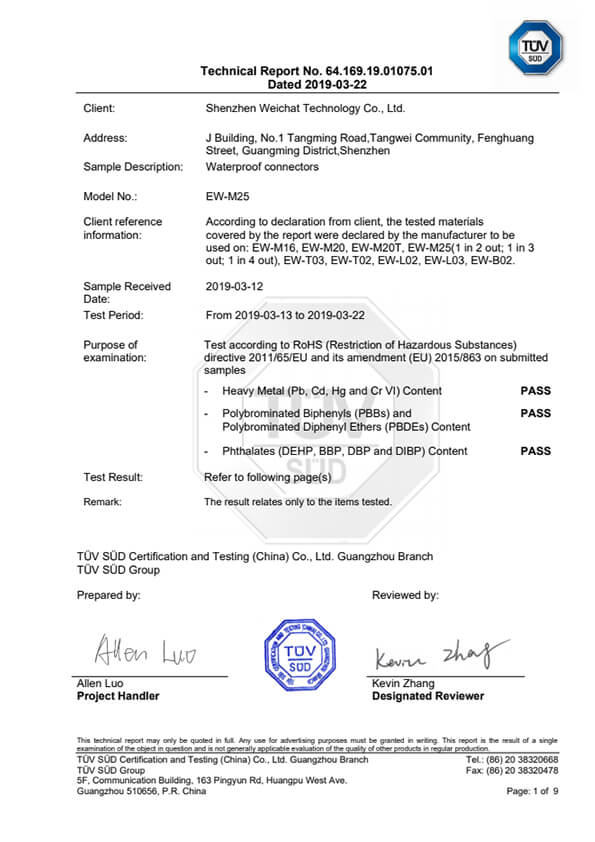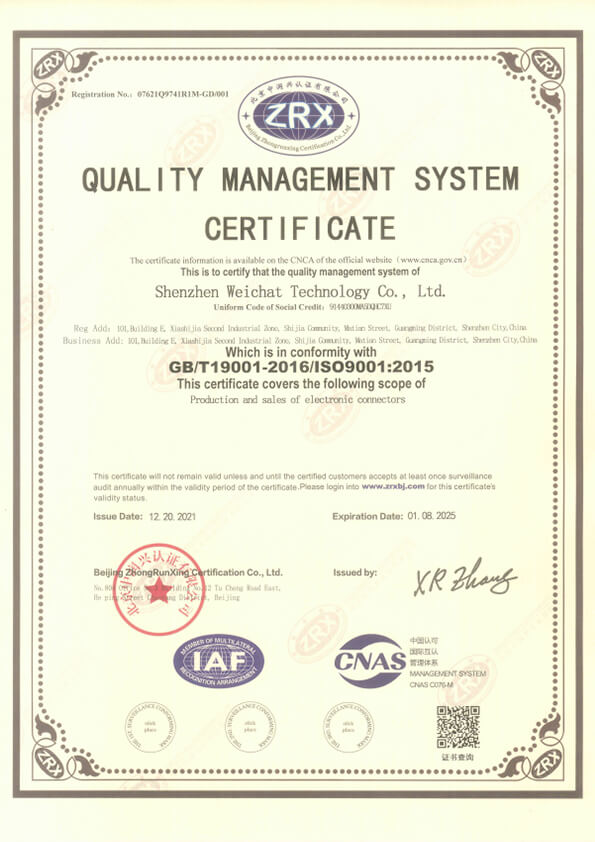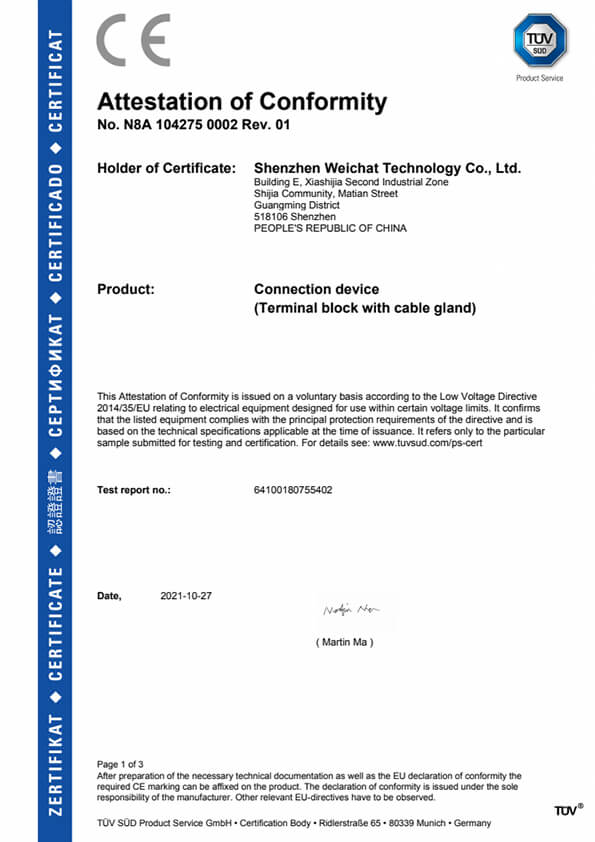 Engaged in connectors deeply

Buying direct from the manufacturer saves you time and money. Our knowledge, design expertise, experience, speed and quality is unmatched, which makes working with us convenient and stress free.
Why choose E-Weichat?
12 years ip68 waterproof connector and junction box manufacturer. All raw materials conform to international certifications and environmental protection standards.100% Inspection before shipment.The defective rate of the product used for more than 10 years is less than 0.1%
Waterproof connector brand professional manufacturer?
E-Weichat, a brand professional manufacturer integrating R&D, production and sales of IP68 waterproof connectors. Main products: circular waterproof connectors, waterproof joints, male and female connectors, waterproof junction boxes, industrial connectors, energy storage connectors, aviation plugs, special products for three-proof lights, etc. ISO9001 quality management system certification, UL, TUV, SAA, CQC, CE, ROHS and many other domestic and foreign product certifications, providing customers with professional and comprehensive waterproof connector solutions
We know what you need?
With 12 years of waterproof connector supply experience and numerous cases in different industries, E-Weichat can easily provide a variety of highly customized products and related technical support and services that meet the needs of different applications.
A Trustworthy Chinese Company?
At E-Weichat, we are not working as a job, but fighting as our life-time career, which we clearly know credibility is the foundation of our existence. Our reliability helping us continuously growing in the past 12 years, and we clearly knows only small streams can last long.
Superior quality and professional after-sales service?
1. We use eco-friendly PA66 from Solvay plastics, which would make sure at least 2-3 years' stability to keep its normal function.
2. As long as 3 years warranty to make sure our products confidence to our customers.
3. All of our products is International EN60998/U2238 test standard.
We've Been Building For Over 12 Years
E-Weichat, Established in 2006 is a professional manufacturer engaged in the research development production sale and service of waterproof connector accessories including IP68 Waterproof Connectors; Cable Gland; Push Wire Connectors; Terminals Block. Our Company located in GuangMing District in Shenzhen with convenient transportation access. Our Factory Dedicated to strict quality control and comprehensive customer service our experienced team members are always try best to confirm client full requirements and ensure full customer satisfaction. In recent years our company has introduced a series of advanced equipment including injection molding machine; Automatic assembly machine; CCD tester machine and punch machine.
Participate in exhibitions all over the world
Bring our products to the world
E-Weichat's waterproof connectors, which are highly regarded, actively participate in exhibitions worldwide. These exhibitions provide E-Weichat with opportunities to showcase its exceptional products, innovative technologies, and solutions for waterproof connectors on a global scale. The exhibition activities serve as a platform for E-Weichat to demonstrate its strength, enhance brand visibility, and discover business cooperation opportunities, thereby solidifying its leading position in the field of waterproof connectors.
Hong Kong Lighting Fair
April 2023,E-Weichat
Poland Warsaw Exhibition
March 2023,E-Weichat
Egypt Lighting Fair
May 2023,E-Weichat
Guangzhou International Lighting Exhibition
June 2023,E-Weichat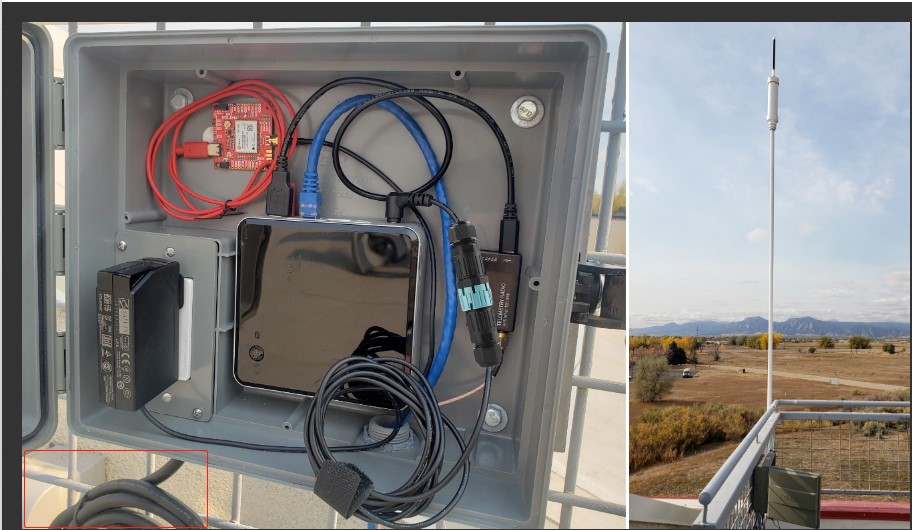 Basic properties, structure and types of electric connectors
For the many types and varieties of electric connectors, how to choose the right electric connector issues, this article briefly describes the three basic properties of electric connectors, structure and classification, so that we have a basic understanding of the connector. Through the understanding of the connector, combined with the actual use of the situation to choose superior performance, applicable connectors.