IP68 Waterproof Connector
No matter what style of waterproof Connector and Waterproof Junction Box you want, based on our extensive experience, we can manufacture it. In particular,We have a design and R&D team of 20 people.E-weichat has built a great design and R&D team to make your ideas a reality. Continuous innovation and a rigorous design engineering development process keep every step in order. An international supply of cutting-edge materials ensures the quality of each product. Giving your products more added value makes our mission lasting.


Authoritative certification


Product Categories
Choose from the following categories to help you quickly find the product you need
LP Series Device Connector
Understanding E-Weichat's IP68 Waterproof Connectors
E-Weichat waterproof connectors are designed to protect electrical connections in humid, dusty, and harsh environments. These connectors feature a special sealing structure and waterproof materials that effectively prevent water, dust, and other contaminants from entering the connector, ensuring reliable and safe electrical connections.
The waterproof connectors produced by E-Weichat have a high waterproof rating, IP68, allowing them to work underwater for extended periods without damage. They are widely used in outdoor equipment, lighting devices, industrial equipment, marine electronics, transportation tracks, and other fields. E-Weichat waterproof connectors provide reliable electrical connections while resisting the impact of water, humidity, corrosion, and vibration from the external environment.
E-Weichat waterproof connectors are designed for easy installation and maintenance with a plug-and-play design. They also feature a self-locking mechanism to ensure stable connections. Additionally, these connectors possess characteristics such as high temperature resistance, low temperature resistance, and resistance to chemical substances, making them suitable for various extreme environmental conditions.
Waterproof connectors are crucial electrical connection solutions that provide reliable waterproof protection in harsh environments, ensuring the stable operation and safety of electrical systems. The waterproof connectors produced by E-Weichat offer excellent performance and reliability, providing durable solutions for various application scenarios.
Let us take your waterproof connector project to the next level.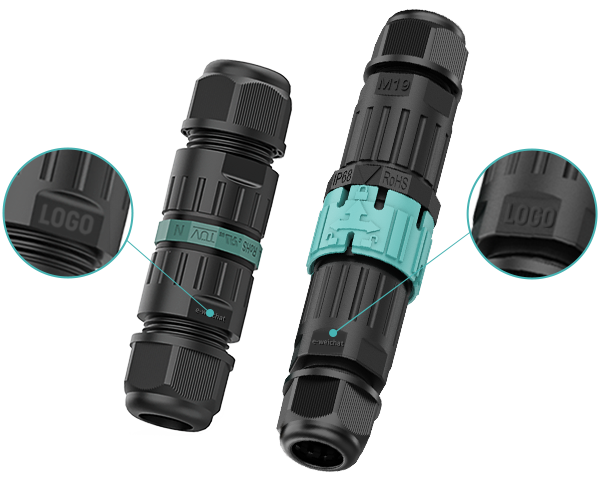 Professional Customization Service
Enhance your product, impress your customers with high-quality graphics printed directly on the enclosure.
Subscribe to our updates.
​We'll send product news and knowledge right to your inbox.